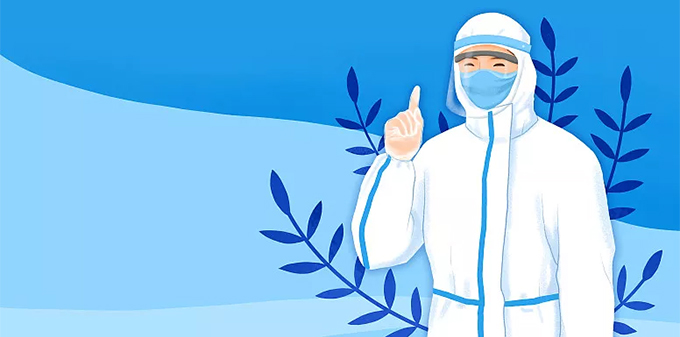 PP,SMS,Microporous film materials are all popular to make the disposable coveralls.
The most basic coverall will be constructed of a single layer of spunbond PP and will be breathable and relatively comfortable. The PP coverall is very often used by workers in paint spray booths or as a basic barrier in nonhazardous cleanup operations in a mostly dry environment. It is not liquid-proof, nor does it resist tears nearly as well as more complex compositions.
Another popular material is known by its acronym SMS. This material contains two layers of this same spunbond polypropylene with a layer of meltblown polypropylene in the middle. This composition is still comfortably to breath, but resists tears and punctures and has improved resistance to liquids. SMS suits are found widely in use in laboratories, industrial applications, as well as sanitation and medical fields.
Microporous film is a polypropylene membrane thermally laminated to a polypropylene nonwoven,resulting in a microporous fabric that has improved barrier properties and is splash resistant. The microporous size is smaller than a water drop and larger than moisture vapor, which can hold out liquid penetration and work under high temperature environment. Microporous fabric offers a good barrier to biological agents, chemicals, and other liquids and particles. So this material can be commonly used in disease prevention and industrial production. Its inner nonwoven side offers a soft feeling and provides a great wearing experience to the wearers.